The Case of the Missing Mandatory Tender Documents
Every tender specifies the mandatory, technical as well as financial documents that you are required to submit in order to qualify to win. Section 79 of the Public Procurement and Asset Disposal Act defines this as "Responsiveness of tenders."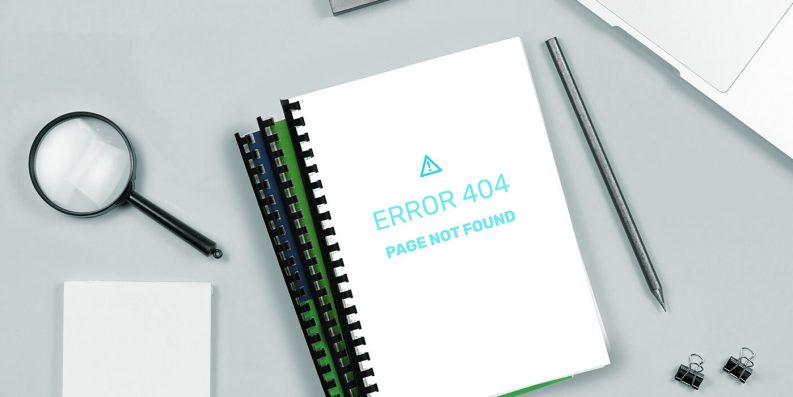 Every tender specifies the mandatory, technical as well as financial documents that you are required to submit in order to qualify to be shortlisted for a tender. But what we have seen from our analysis of evaluation reports is that most SMEs fail to provide all the documents requested by the procuring entities when making their tender responses.
The reasons for the failure to provide these documents can be attributed to the following main issues:
1. Expired Documents
This happens especially when SMEs realize too late that their documents have expired and have no time to apply for a new one before the tender deadline.
2. Oversight
Occurs when SMEs think they included the document in the tender response but in reality, they forgot to.
3. Lack of Documents
This comes in many forms where SMEs:
Find the documents too costly to obtain, especially permits and licenses required for the different industries.
Have never realized that particular documents could be needed and therefore never bothered to get them.
Do not know where and how to apply for these documents.
4. Not being procurement-ready at all times
This is especially the case when SMEs have not organized their documents well enough to see what they have, what they don't have and make the necessary arrangements to obtain them and have them ready for any opportunity that comes their way.
Below is an example of a company whose bid was disqualified due to missing documents: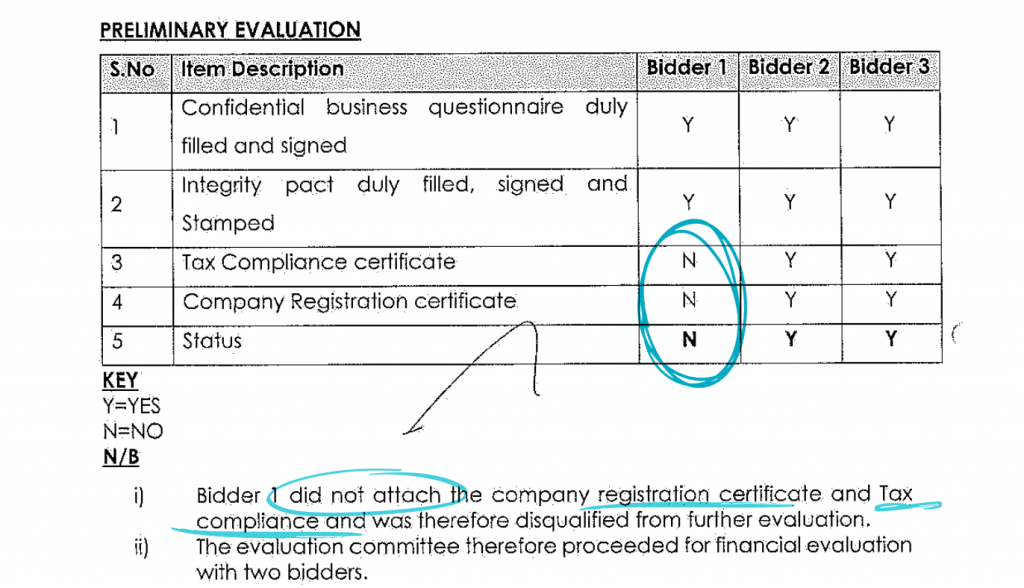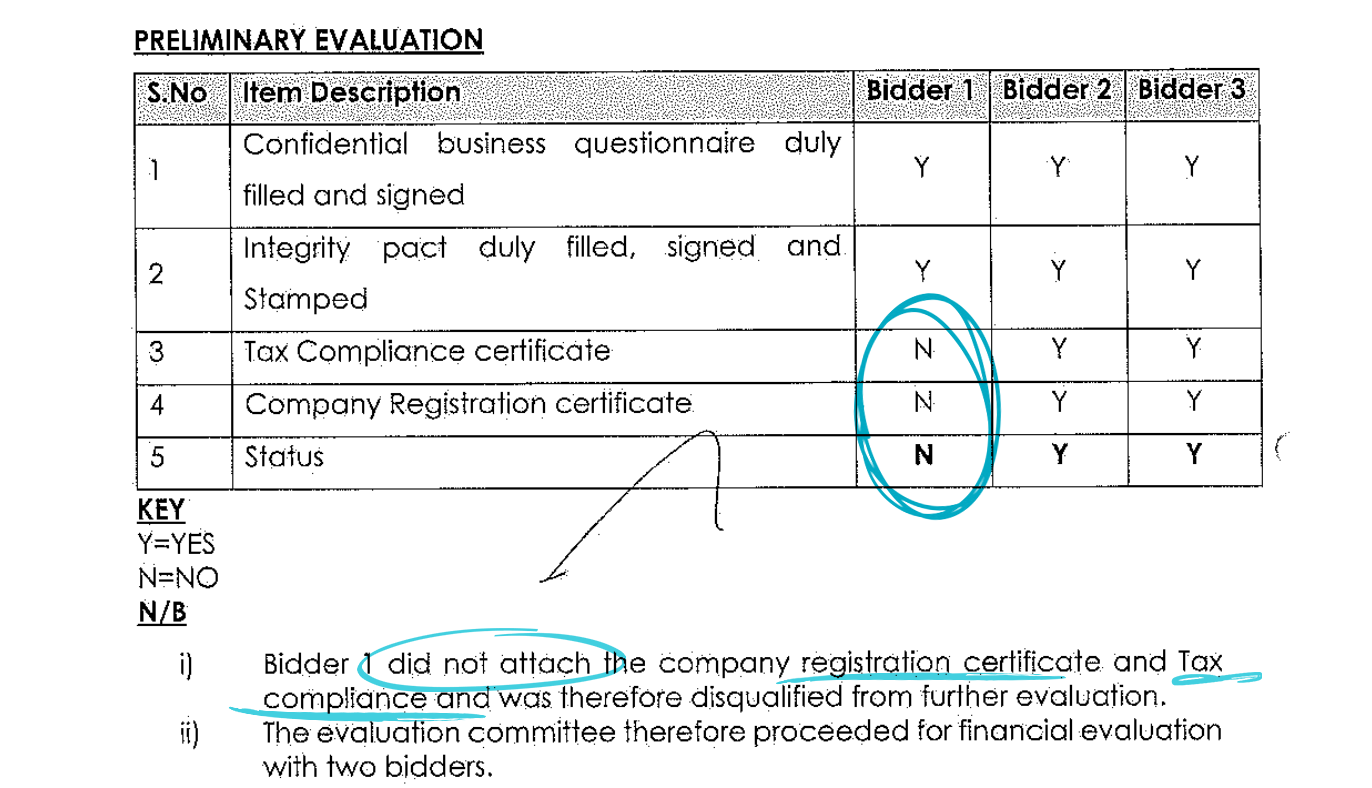 Why do procuring entities ask you for accompanying mandatory tender documents
Procuring entities require you to provide all the mandatory documents in order to be awarded the tender. Section 79 of the Public Procurement and Asset Disposal Act defines "Responsiveness of tenders" as follows:
A tender is responsive if it conforms to all the eligibility and other mandatory requirements in the tender documents.
A responsive tender shall not be affected by —

minor deviations that do not materially depart from the requirements set out in the tender documents; or
errors or oversights that can be corrected without affecting the substance of the tender.

A deviation described in subsection (2) (a) shall —

be quantified to the extent possible; and
be taken into account in the evaluation and comparison of tenders.
Further, Procuring Entities are required by law as prescribed under PART VI —GENERAL PROCUREMENT AND ASSET DISPOSAL PRINCIPLES, Section 60. of the Public Procurement and Asset Disposal Action 2015 that outlines the Specific Requirements as follows:
The specific requirements in a tender must be prepared as prescribed under section 60 which is outlined as follows:
Section 60.
An accounting officer of a procuring entity shall prepare specific requirements relating to the goods, works or services being procured that are clear, that give a correct and complete description of what is to be procured and that allow for fair and open competition among those who may wish to participate in the procurement proceedings.
The specific requirements shall include all the procuring entity's technical requirements with respect to the goods, works or services being procured.
The technical requirements shall, where appropriate —

conform to design, specification, functionality and performance;
be based on national or international standards whichever is superior;
factor in the life of the item;
factor in the socio-economic impact of the item;
be environment-friendly;
factor in the cost disposing the item; and
factor in the cost of servicing and maintaining the item.

The technical requirements shall not refer to a particular trademark, name, patent, design, type, producer or service provider or to a specific origin unless —

there is no other sufficiently precise or intelligible way of describing the requirements; and
the requirements allow equivalents to what is referred to.
This is how Scale solves this for you
Scale has been designed to ensure that you never miss any tender opportunity due to missing or expired tender documents. We have done this in the following ways:
We provide a tool that helps highlight requested documents, enabling you to create a detailed checklist of all the documents that are required in your tender response.
We also provide you with a verification mechanism that allows you to review and verify all the documents that you want to include in your final proposal.
We provide an issue tracking framework specific to each tender application that highlights any issues with your document that have not been resolved before you export the final proposal.
Access to a safe and secure document management system where you get to organize all your tendering documents in advance and it comes with automated alerts on expiry to give you enough time to renew your documents.
And finally, you get access to detailed information on where to get all the different types of legal documents required for tendering purposes, how much each document costs, how long it takes to get one and whether it's renewable or not.
Sign up on Scale and ensure that you will never miss any tender documents in your tender responses.
…This article is part of the Common Tendering Mistakes blog series.
Editor's Note:
In August 2022, we
launched a new version
of Scale that came with major system changes hence features on our platform may not entirely work as depicted in some of the articles. The rest of the information provided herein remains timely and relevant to all our readers.