Why Serialization Matters During Tender Submissions
Serialisation is one of those pesky mandatory requirements in every tender document. But it is also the reason most businesses have lost the opportunity to win tenders.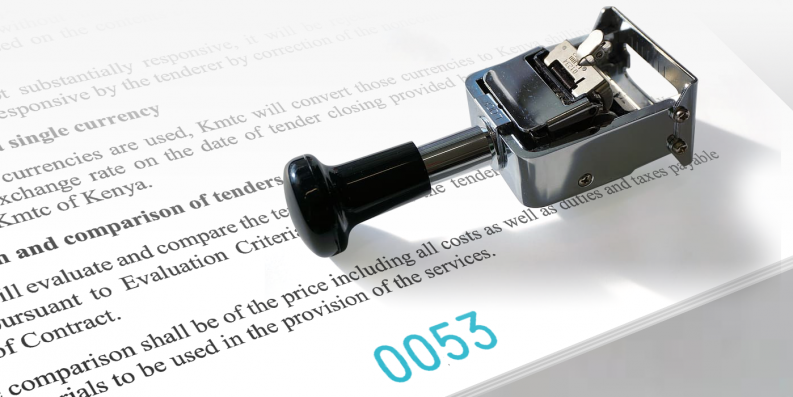 Serialization is one of those pesky mandatory requirements in every tender document but, it is also the reason most businesses have lost the opportunity to win tenders. Many businesses fail to undertake the serialization of their tender documents during submissions for a number of reasons:
They don't think it is important.
Time constraints as the deadline approaches
Complete oversight
It is a tedious manual process (especially with large tender submissions)
Whatever the reason, our analysis of tender evaluation reports as posted on the Kenya Public Procurement Regulatory Authority's website shows that many businesses have been disqualified from the process for not submitting serialised documents.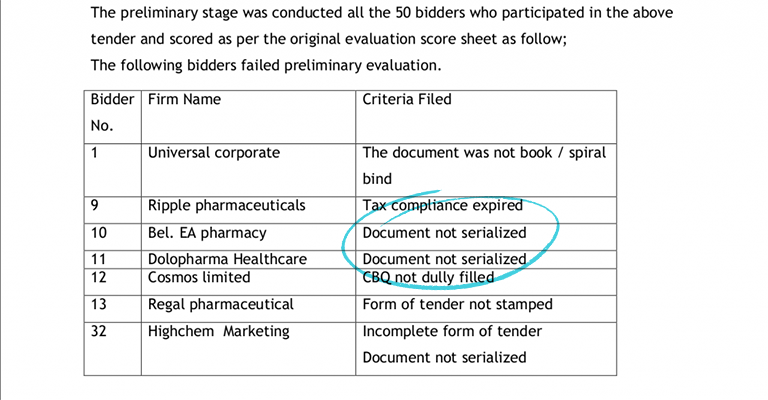 Why procuring entities ask you to serialize your tender submissions
Over the years, a lot of businesses have lost out on tender opportunities because corrupt individuals would remove documents from the tender submissions in order to make fully compliant businesses lose in favour of their preferred bidders. Serialisation was thus introduced to stem this practice during the tender evaluation stage and also give SMEs an avenue to lodge complaints backed by evidence.
This corrupt practice also took a different form whereby corrupted individuals would add documents to tenders that did not meet the threshold requirements to enable them to win. Serialisation was thus introduced to render these illegally inserted documents null and void.
Serialisation as a Legal Requirement
Serialisation may not rank highly when it comes to winning a tender, but it is a mandatory requirement that cannot be ignored.
It is, in fact, a legal requirement prescribed under PART VII —BASIC PROCUREMENT RULES, Section 74. (1) (i) of the Public Procurement and Asset Disposal Action 2015.
74. (1) The accounting officer shall ensure the preparation of an invitation to tender that sets out the following—
(i) requirement of serialisation of pages by the bidder for each bid submitted; and
How Scale Helps With The Serialization of Tender Submissions
Scale enables you to create a digital checklist of the tender requirements and arrange the response documents in the right order. By selecting the 'Serialise document' button, Scale will automatically serialise your document as soon as you export your final document.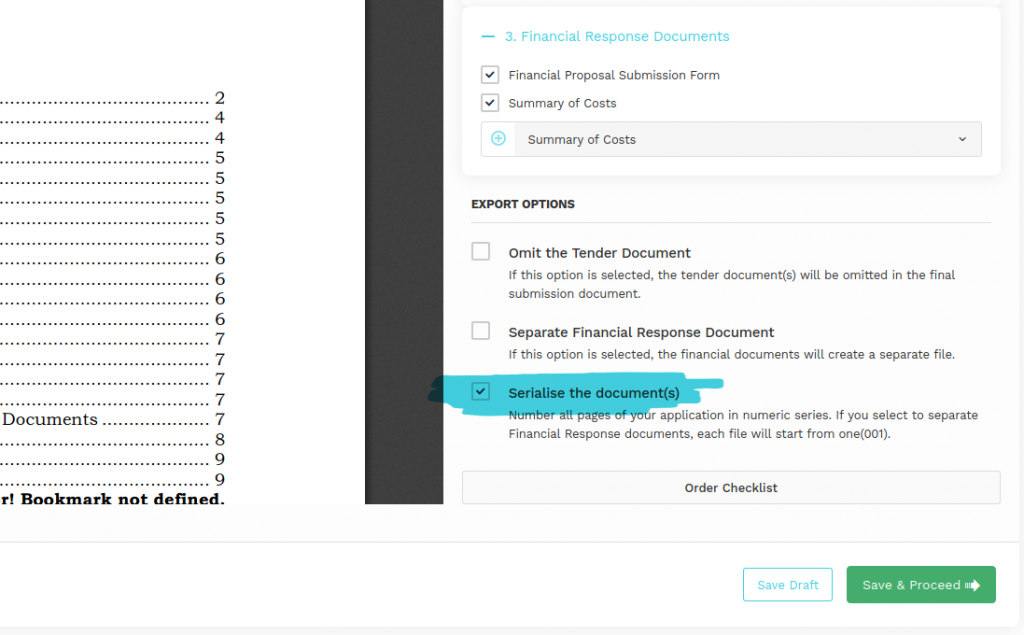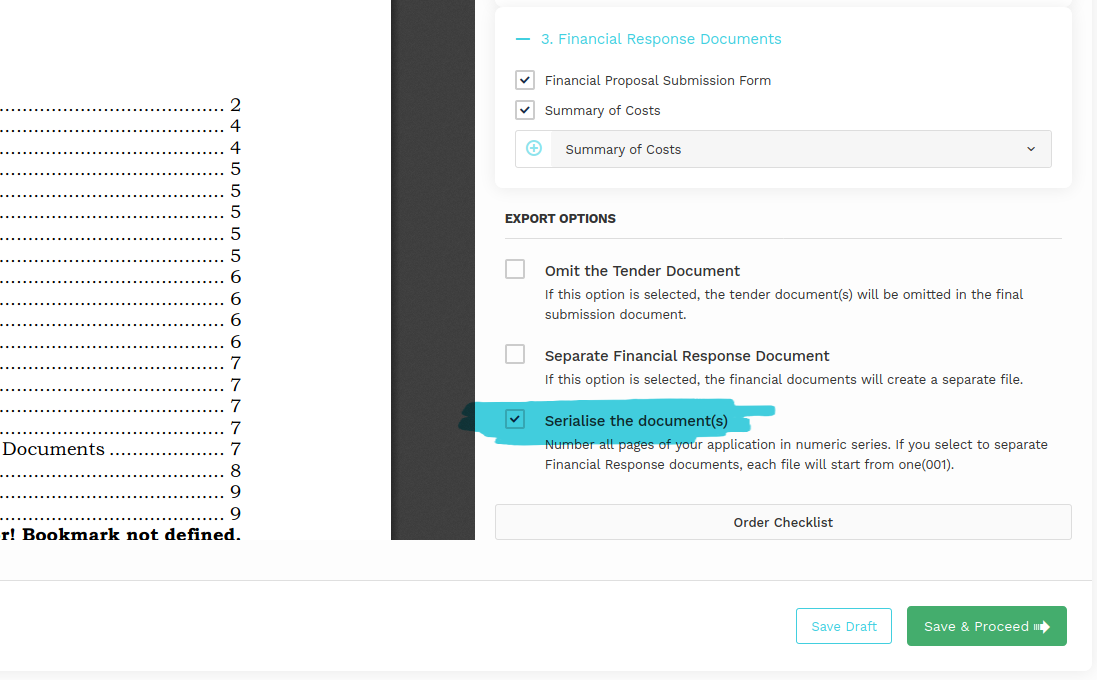 Depending on the tender submission instructions, our serializing technology will automatically conduct the serialization to be either sequential for the entire document or separately for both the Technical and Financial proposals hence maintaining the integrity of the numbering.
Not on Scale yet? Sign up and get to rest easy knowing that all your tender responses will always be serialized digitally.
…This article is Part 1 of the Common Tendering Mistakes blog series.