Procurement might be Complex but Scale keeps it Simple
We have deliberately built Scale to simplify the tendering process, for everyone.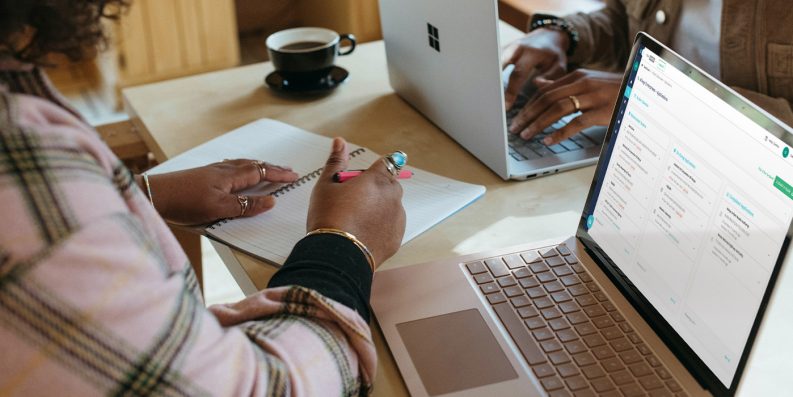 Signing on to Scale is simple. Searching for Opportunities is very simple. Bookmarking or applying for a Tender is simple as well. Creating checklists, serialising tender responses, reviewing and even merging and exporting is all simple. Even paying for your subscription is really really simple. Our team still wants to do more to improve your tendering experience.
So, to further ease things for you while using our platform, we have provided the following three (3) self-service channels that provide a wealth of information on a wide range of useful and important topics.
Here's an overview of each of these self-service channels:
1. Frequently Asked Questions
All visitors to our website, whether logged in or not, are able to access this section of our website. It provides an important avenue through which you can quickly find out some basic information about Scale. The questions range from what Scale is all about, the kind of features and functionalities to expect, covering the Subscription Plans are available to users to how we use, handle and protect customer data.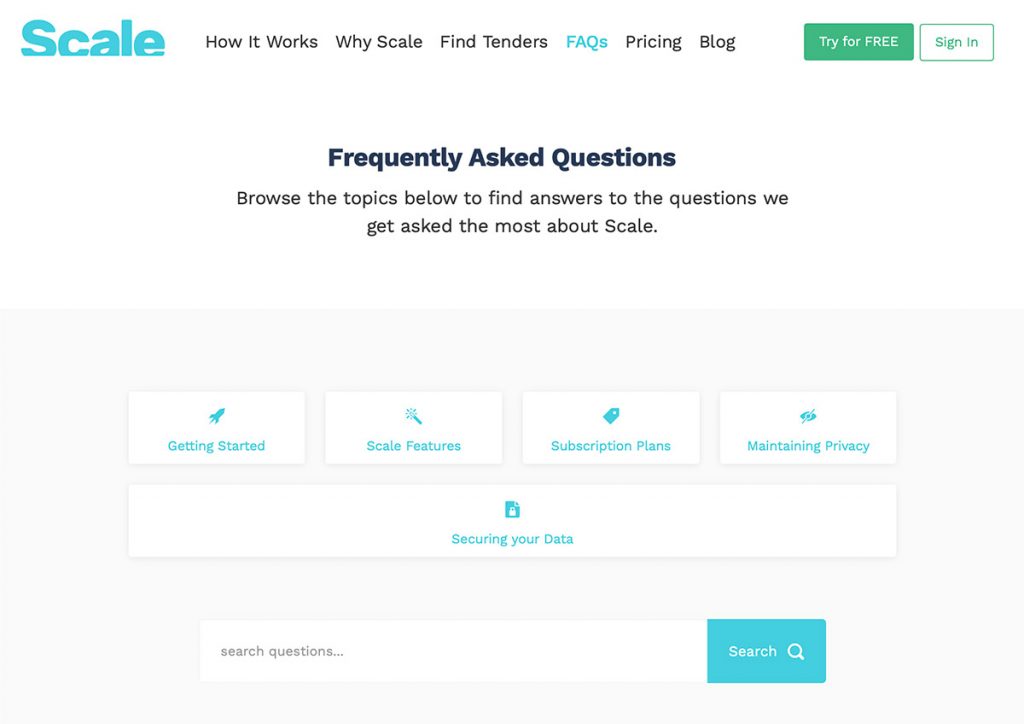 2. The Scale Blog
Here, you can find procurement-related blog articles published every week! These articles provide information on best practices, laws and regulations, insights as well as lessons from the Scale community. We take the usually technical procurement information and present it in ways that make sense for you and your business. And that's why we have done a series of articles on Procurement Methods, a deep analysis of Common Tendering Mistakes with real-life, a Dos and Don'ts of Procurement and even blogs on best case practices when using Scale. Our blog will continue to provide invaluable content to ensure you keep learning something new every time you visit us.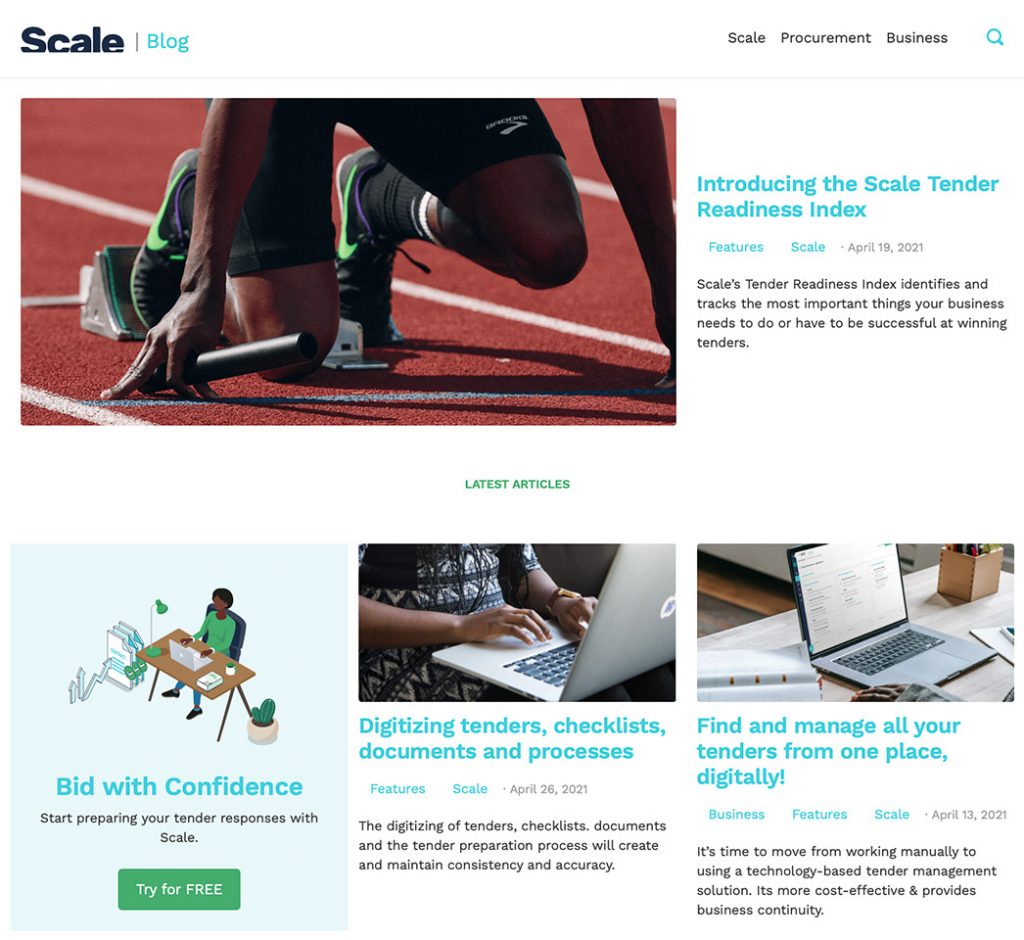 3. Scale Help Centre
Our Help Centre is your first point of contact if you have any questions. This is a comprehensive and resourceful section that answers all questions on how to go about using Scale. Within our Help Centre, you will find:
How-To Use Scale guides
The Help Centre provides a detailed step by step guide on every single feature/section of the Scale platform. Each of the steps has screenshots to make it even easier to follow and understand the instructions provided.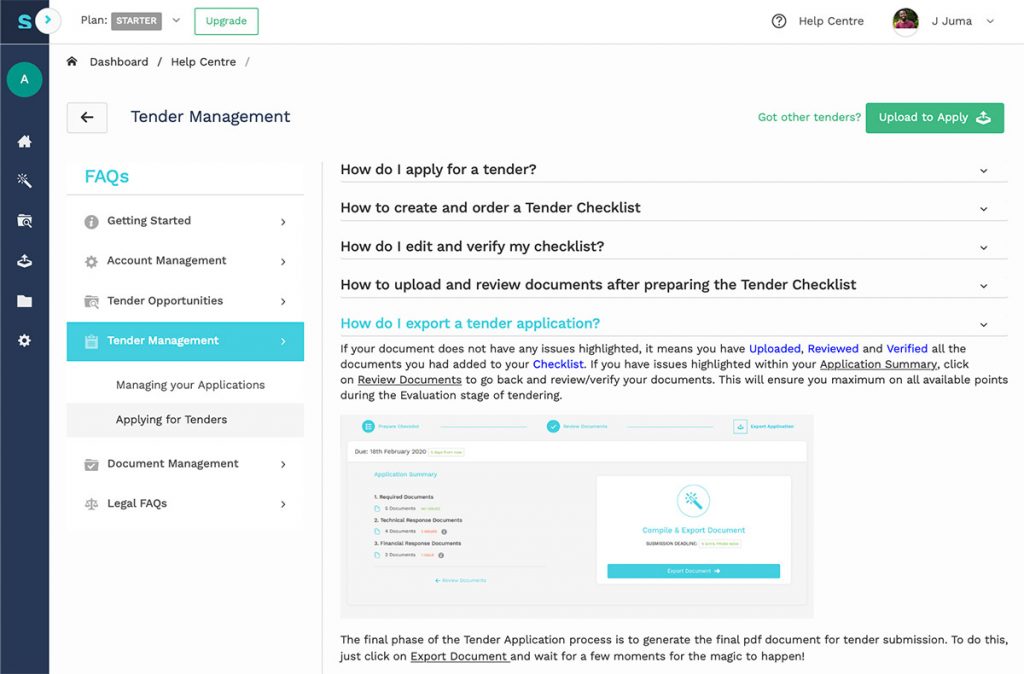 Understanding Your Business Documents
It is important to understand these documents that are usually required by procuring entities during procurement. These include Business Registration Documents, Professional Certificates, Bank-issued documents, Company Profiles, Contracts/LPOs, Client Reference Letters and Staff CVs and Certificates.
Our team has gone to great lengths to organize information on all documents you may need in your tender preparation. It comprises:
Where to get the document.
How long it takes to get it.
How much it costs to get it.
What is its validity period i.e whether renewable or not and after how long?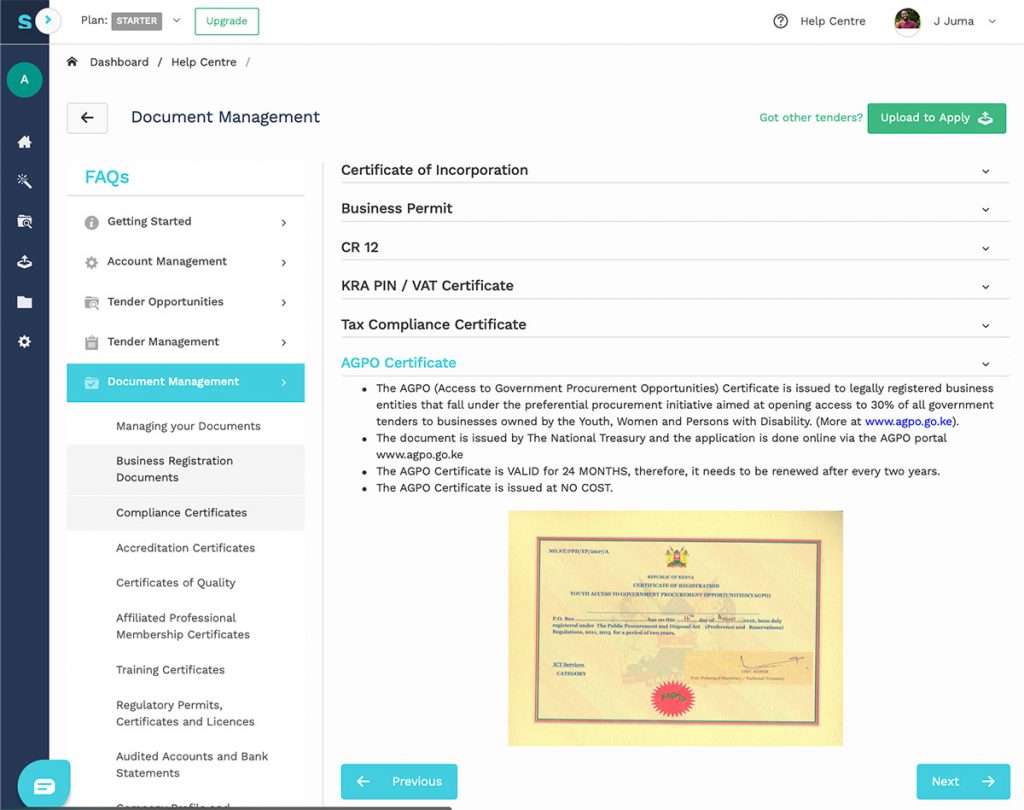 All the information here is quickly searchable using simple keywords or drilling down using the easy navigation bar.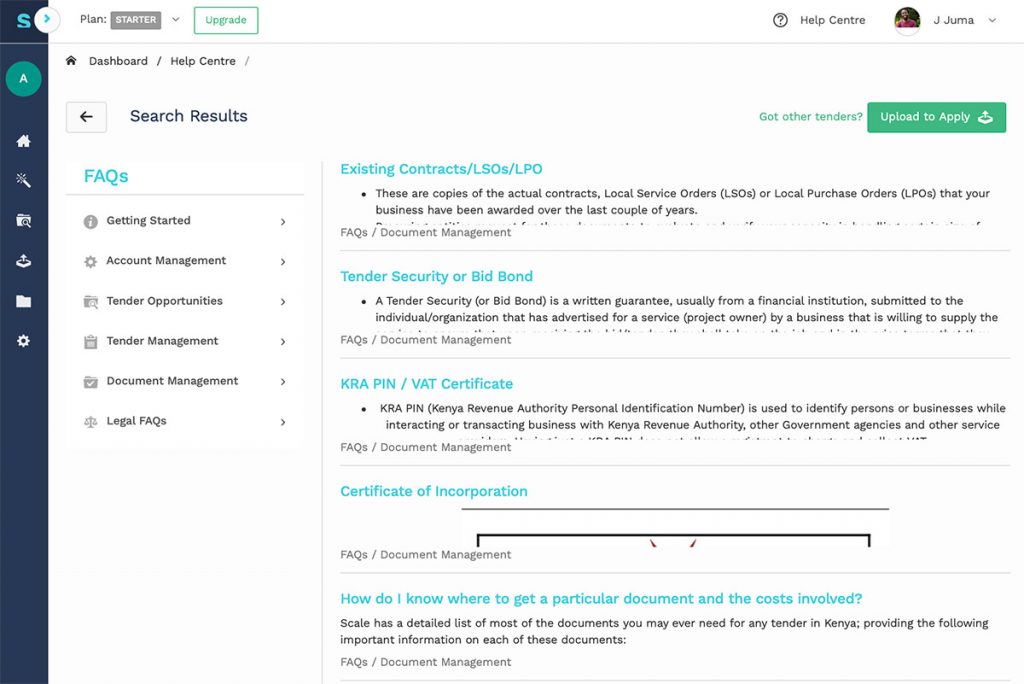 Yes, we are serious about the Tender Readiness of your business. And we want you to easily achieve this without leaving your Scale account.
Try out the Help Center and tell us what you think!