Sourcing and Suppliers Relationship Management in Africa
Experience reduced risks, improved responsiveness, reduced costs & increased compliance when sourcing for suppliers in Africa.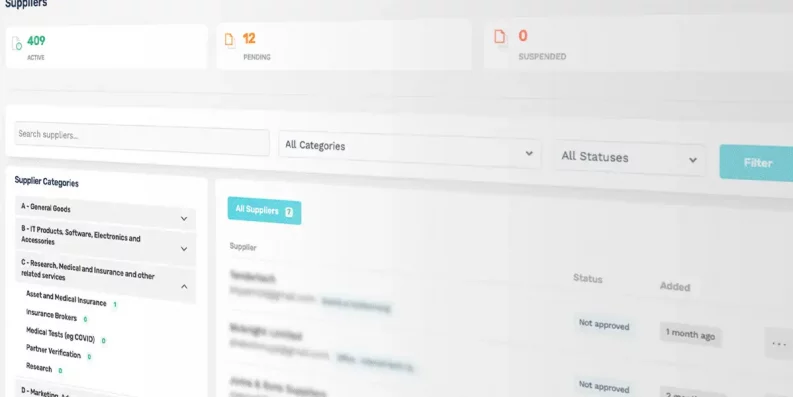 Trust is a critical currency for trade. But Kenya and Africa at large are considered low-trust societies. Lack of trust has hampered trade in Africa with intra-Africa Trade accounting for only 18% of the total trade, compared to 59% in Asia and 69% in Europe.
The Cost of Trust in Business
In procurement and SME financing, it is a common requirement for suppliers to provide dozens of documents to prove that they are trustworthy. Procurement policies require that companies get value for money which requires extensive due diligence and costs all procurement stakeholders time and money.
These would be fine were it not for the perennial nature of trust validation required for every tender. The rationale behind these repetitive, lengthy, extensive and costly due diligence processes in Africa is to continuously prove that SMEs can be trusted with business and finances.
So what does trust have to do with supplier identification, sourcing and relationship management? Working with businesses that are not trusted can be costly for a business. Companies seek to work with suppliers with verified track records concerning quality, timeliness, competency, reliability and capacity to fulfil procured goods and services. Sourcing for these suppliers and managing your relationships with them drive revenue growth and positively impact profit.
Sourcing Suppliers in Africa
There are over 1.8 million SMEs in Africa and over 44 million across sub-Saharan Africa. As a business sourcing for suppliers of goods and services in Kenya or across Africa, where do you start? How do you identify ideal suppliers, prequalify them, establish their capacity, verify their businesses, review their track records, go to new markets or manage suppliers in multiple locations?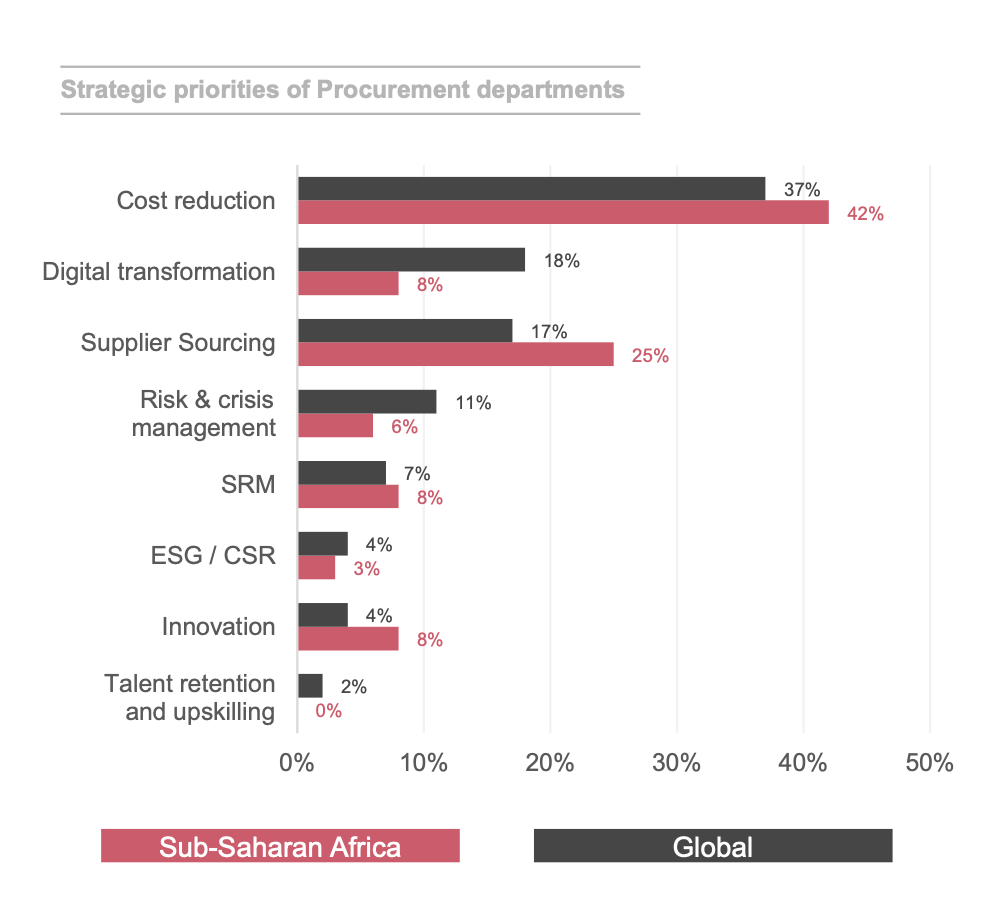 Scale makes sourcing simple yet thorough. Through our supplier portal, suppliers can self-register on Scale. When suppliers register, we collect all the information you need as a buyer to certify that they are in good standing before engaging them. We collect and certify their business registration documents, professional membership certificates and licences.
Further, they also provide their company profiles, recommendation letters from previous clients, director details, audited accounts and financial statements, staff members and their CVs etc. Scale makes sourcing for suppliers simple and efficient for you. We currently have over 5,000 suppliers on Scale, and growing.
Supplier Relationship Management
Supplier relationship management defines how you relate with your suppliers of goods and services. How do you categorize, interact with, negotiate, and generally manage your interactions with your suppliers? Do you have a view of all your suppliers with a clear breakdown of the value they provide to your company about your spending on them? Do you have the historical context of your suppliers and how your relationship has evolved? Scale gives you that and so much more.
Using Scale, you manage your relationships with your suppliers from a single dashboard. You can create groups and categories based on the goods, services and works you procure. You'll be able to see how many suppliers you have per category and drill down deeper to see the details of each supplier and your engagement with them over time. These include their contact and locations, capacity, contracts won or lost, value won, fulfilment of contracts, your rating of each contract with them and much more. Scale helps you take better advantage of supplier capabilities, reduce risks, improve supplier responsiveness, reduce costs and increase compliance.
Scale: A Trusted Network of Buyers and Suppliers in Africa
Trust is not built in siloes, in a vacuum, or manually. Scale is a platform that trades in trust. We facilitate trust establishment, enable trust propagation and provide trust utility by making trust a tangible asset.
Contact us. We will show you how.